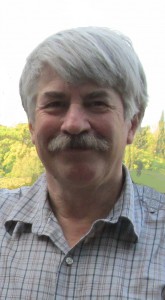 Over three decades of friendly, skilled piano tuning and repair at competitive prices serving the Santa Fe area.
For over 35 years, my piano tuning practice has been driven by a desire help my customers experience the full pleasure and beauty of their pianos. I often marvel at how many people get used to serious problems that are easily fixed from ringing dampers to malfunctioning pedals to squeaks and other stray noises.  I do not ignore these problems, even when I know the job will be unpleasant or difficult, because even when the owner has gotten used to the problem, I know that it is impacting their enjoyment of the instrument.
When I come across issues that fall outside of a normal tuning, I tell the owner about the problem, give an estimate, and see whether they want me to correct it. With my years of experience, I know how to do the best possible repair within the budget of the owner for the best value for my customers.
In Santa Fe, I have run into two grand pianos whose that had been tuned many times by several other tuners, yet all the dampers rang horrendously. To my ear, these pianos were simply unplayable. The problem in both cases was one that had originated in the factory, and had never been fixed.  On both pianos, it took me about 45 minutes to fix the problem—permanently.
As a young pianist, I always assumed that my piano played terribly because it was a cheap brand. Once I had trained as a tuner, I realized that I had been playing difficult pieces on a piano that would have played infinitely better if the tuner had bothered to make a twenty-minute adjustment—an adjustment that every piano tuner knows how to do. This very common situation is one that I don't want to see repeated.  I want my customers to experience the full beauty that their piano is capable of producing.
I look forward to making your piano sound as good as it can.
Give me a call today and tell me how I can help you:
(505) 995-9972.